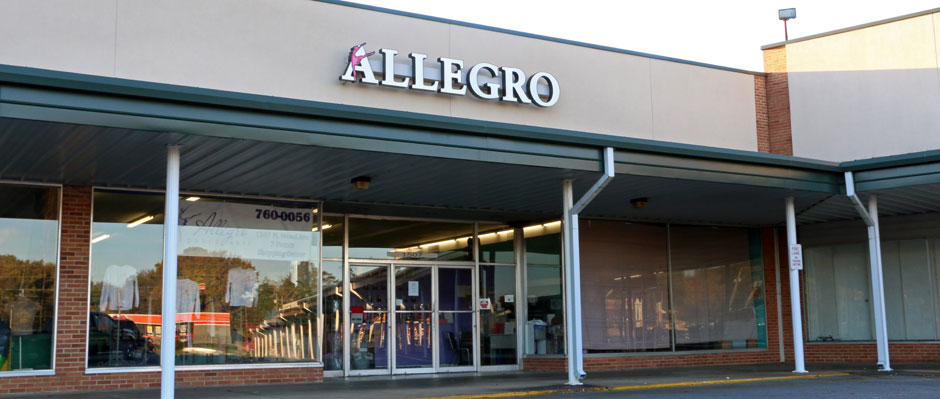 Welcome to Allegro!
As the only comprehensive dance and fitness studio in The Shoals area, our goal is to provide our clients with strong, form-focused training in a fun and exciting atmosphere that encourages self-confidence and personal grown in both women and children.
We offer a complete curriculum of dance classes for children ages 3 and up, as well as daily fitness classes for women looking for a great workout. All of our classes are led by qualified, experienced instructors who love sharing their knowledge of dance and fitness with the community.
At Allegro, we pride ourselves on being a place where both women and children can come together, work hard, and empower themselves through movement. We would love to see you at the studio!
Next Steps…
Visit our "About Our Studio" section to learn more about our staff and studio.