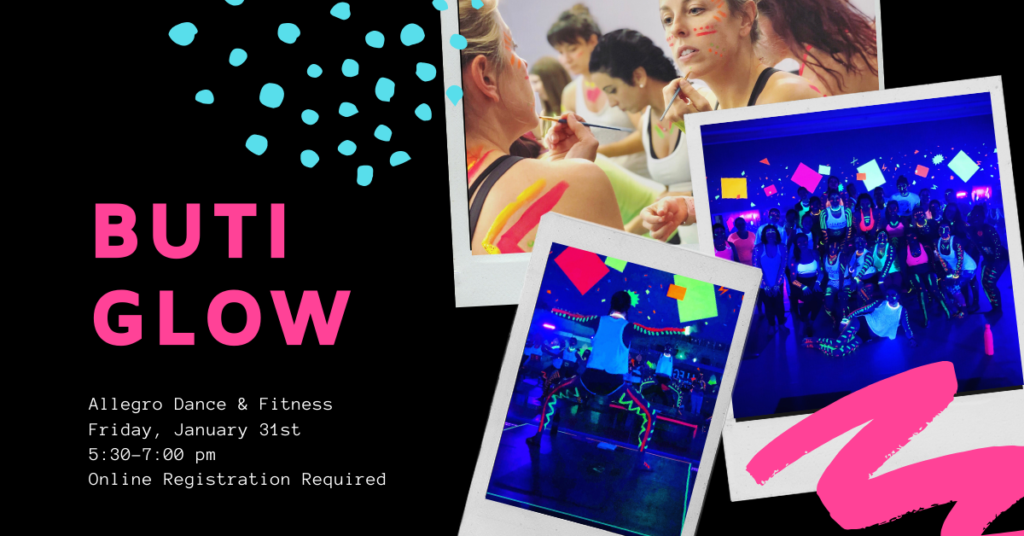 That's right, ladies — New Year, New Glow! Come experience Buti Glow, a dynamic fusion of yoga, tribal dance, and primal movement set to hip-hop beats with glow paint under black lights! It's basically the best thing you'll do all year.
5:30pm – Show Up & Glow Up
6:00pm – Move & Groove
Cost: $10 (class packs do not apply)
Advance registration is required. Sign up online here.
We will have all the supplies you need for body painting, just be sure to wear some neon or white clothing that will show up under the black lights! So, come join us on Friday, January 31st, and get ready to have fun!