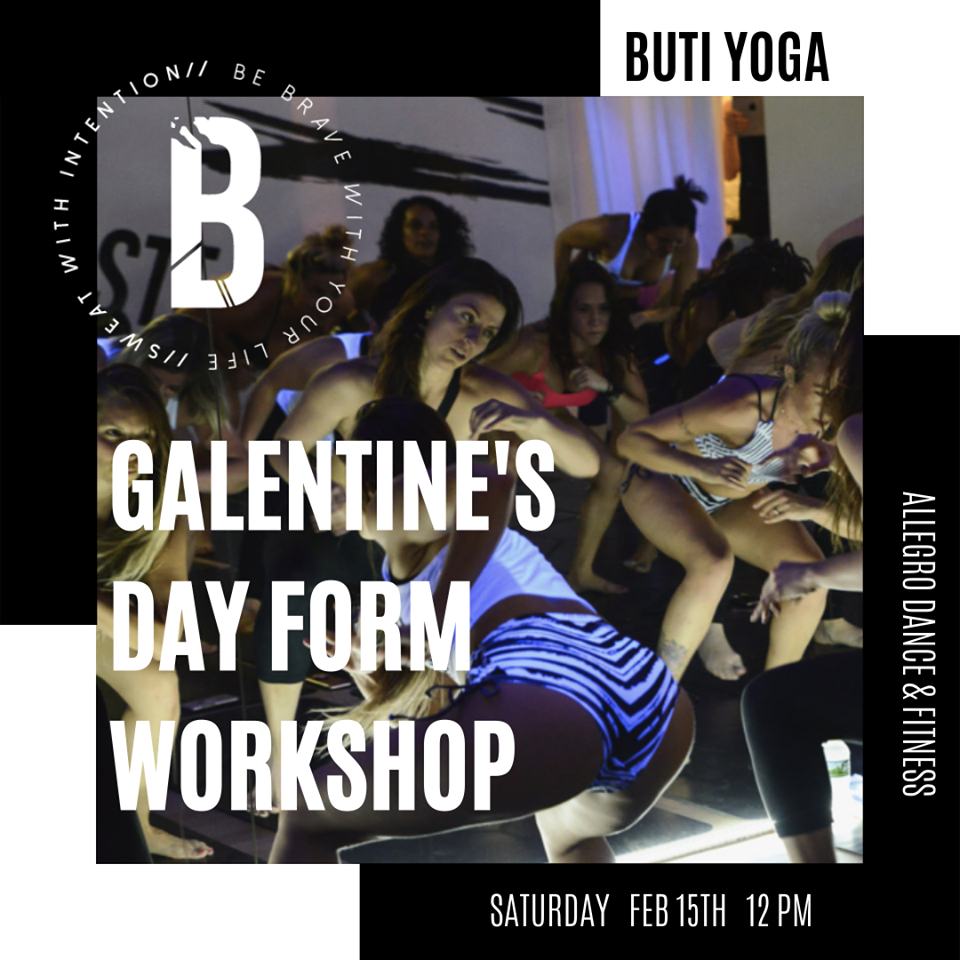 This is NOT your average Valentine's Day Party. This is for the ladies who lift you up, who encourage and support you, the ones who tell you when you've got something in your teeth…YOUR PEOPLE. So send this to your bestie because it's time to party with your Galentine!
Learn the Buti Basics with Buti babe Lesley Bruce in this form workshop designed to help you connect with the movement most commonly seen in a Buti Yoga class. You'll learn the proper set up for the positions, get form tips and modifications, and once you feel like a pro, we'll move through a 45 minute class. Following the class, stick around for snacks and mimosas, and hang with the Allegro Tribe!
The cost is $10 which will include the form workshop, 45 minute class, snacks, and drinks. We will begin promptly at 12pm, so please arrive a few minutes early to sign in and get comfortable. You must preregister for this class as space is limited. Register here now, and be sure to bring a friend!